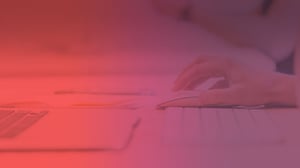 The 30 Greatest Lead Generation Tips, Tricks and Ideas
"Leads are the metrics that, as marketers, we rely on. Because leads mean money." - KIPP BODNAR, HubSpot
But how do you generate leads that drive sales? This free guide will bring you the top 30 techniques marketers should use to increase leads and revenue. The tactics have been tested over the past 7 years and have been used by 8,000+ customers to generate millions of leads.
Our free offer comes with tips, tricks, and ideas to:
Understand the mechanics of lead generation and take advantage of the bandwagon effect
Leverage newsjacking and create amazing titles
Bring offers for different buying stages, while avoiding corporate gobbledygook
Use high-value offer formats, create calls-to-action that rock, and choose the best place for these
Create outstanding and effective landing and thank you pages
Download these free tips, tricks, and ideas and start generating leads that drive sales!
---
GRAB YOUR COPY FOR FREE