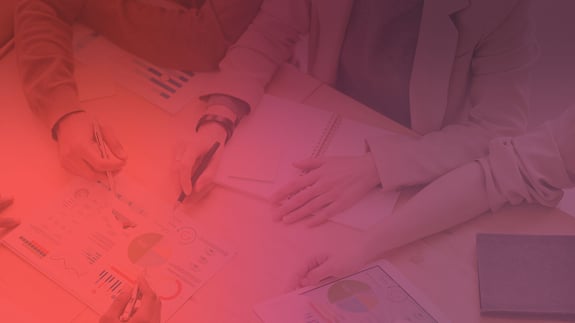 Digital MARKETING AS A SERVICE
BY VIDALICO DIGITAL
OUR MARKETING SOLUTIONS
Not every tool and strategy applies to your business at all times, and therefore our mission is to design and implement the right digital marketing mix to help you grow.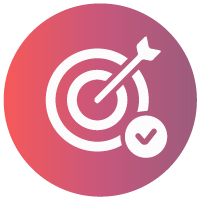 INBOUND MARKETING
We help your business

attract

,

engage

and

delight

your

ideal customers with the relevant information at the right time.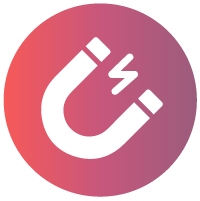 LEAD NURTURING
Keep your prospects engaged and guide them through their buying journey with the right content at the right time.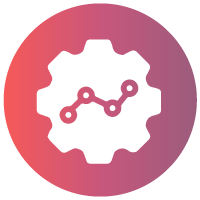 MARKETING AUTOMATION
We use HubSpot to run your inbound marketing strategy, optimizing each step of your marketing funnel.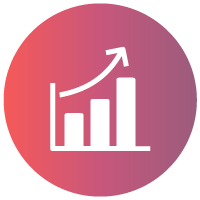 Lead Generation
Connect with your ideal customers through our personalised growth campaigns.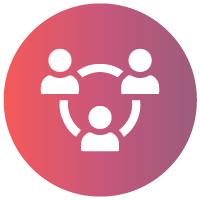 Paid Media Marketing
Search Engine Advertising, Programmatic Advertising, Social Media Advertising to accelerate your growth.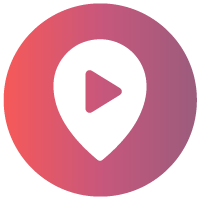 Marketing Strategy
We help you formulate a marketing strategy that drives sales and generates growth.
Vidalico MaaS
PROCESS - HOW WE WORK
Onboarding a new client for Digital Marketing as a Service is a crucial process for us. It sets the foundation for a successful partnership and ensures that both the client and us are on the same page when it comes to goals, expectations, and deliverables.
You can read a detailed description of each step in the process and how we work in this article.


Brand and Competitor Analysis
Marketing Strategy design
Launch & Performance Monitoring
WHAT OUR CLIENTS SAY ABOUT US
"Previously we didn't do digital marketing properly. It was something we did on the side, so the quantity and quality both required an improvement. Now the process is in pretty good shape. We get more leads and can compare the different channels quite ok."
"We renewed both the design and platform of our website. The aim was to have a modern site that is easy to navigate and provides information effectively. The workflow was very smooth between us and their team. We had constant discussions, and milestone meetings, and all the time communication was very easy. Vidalico responds to your requests fast. They really know what they are talking about. And it's not only talking, but they also deliver what they promise."
Frequently Asked Questions
WHAT IS INBOUND MARKETING?
Inbound marketing is a strategy focusing on attracting, engaging, and delighting your visitors.
Attract: visitors to your website. By implementing a content strategy, you start establishing your authority and increasing awareness.
Engage: Once you have their attention, start a conversation and build long-lasting relationships. Use conversion tools to capture the information of those interested in your business.
Delight: Create smart content your prospects find valuable and start contextual conversations.
The buying behaviour has changed. So has the way people communicate. Growing your business poses new challenges, and inbound marketing can help overcome those hurdles.
If done right, this holistic approach has numerous benefits:
Simplifies the job of the sales and marketing teams
Builds brand authority, increases awareness, and establishes trust and credibility
Results in a lower cost per generated lead
Generates leads and quality traffic
Results continue to compound even after you scale down (exponential impact).
IS INBOUND MARKETING FOR ME?
The ultimate goal of marketing is to support your business' growth by attracting and retaining customers. The inbound methodology has been proven to be one of the most effective strategies for online growth. It supports your business in all stages of development.
Here are some reasons you should consider inbound marketing:
Your ideal customers are spending a whole lot of time and money online
Your customers look for information, ask questions and search online for valuable content
You're getting visitors but fail to convert them into leads
Outbound efforts don't provide the same ROI (cold calls, events, advertising in print magazines) as they used to.
You don't see results from your current marketing efforts, and you don't know what works and what does not
You do not have an overview of your overall marketing activities and budget spending.
What is Digital Marketing as a Service?
Digital Marketing as a Service has emerged as an outsourcing service meant to fill in the gaps for businesses that need to scale up their operations. Digital Marketing as a Service can become a game changer for small and medium businesses, impacting the performance, scalability and flexibility, leaving room to innovate, experiment and grow.
Is Marketing as a Service for me?
Small and medium-sized businesses need to think outside their organization if they want sustained growth and profitability. Marketing agencies that offer MaaS take control of the digital marketing roadmap of the business, maximising limited resources. Outsourcing your digital marketing needs will bring more expertise, save you money and allow you to focus on business development. To decide if MaaS is for you, start by assessing the needs of your organisation and identify the essential areas that can benefit from external marketing resources.
Marketing as a Service is for you if:
You are overworked and understaffed
You spread yourself too thin to manage all the tasks internally
You lack the expertise to enhance execution
You don't have meaningful interaction with your customers
You want to scale up with fewer costs
You suffer from poor execution and miss deadlines
You want sustained growth and quicker profitability
You are trying to enter new markets, launch new products or try new channels but your resources are limited
You don't find time to experiment and innovate.
DOES MY BUSINESS NEED MARKETING AUTOMATION?
Marketing automation enables businesses to automate certain repetitive tasks such as social media, emails, and website-related actions with the help of software such as Hubspot. While marketing automation has many benefits (nurturing prospects, turning leads into delighted customers, bringing significant revenue, and providing great ROI), it can't replace all your marketing efforts.
You can think of marketing automation as the fuel that powers your engine. If you can consistently generate relevant content, you are ready to set the wheels in motion.
Marketing automation is for your business when:
Your sales and marketing teams are not efficiently working toward the same goal(s)
You want more transparency in your marketing and sales efforts
You want to grow your business faster with fewer costs
Instead of focusing on strategic initiatives, you spend time on manual, repetitive, and inefficient tasks
You can't scale up because of a lack of resources
Your competition is always leading the way and you can't catch up
You have trouble showing the results of your hard work to executives
You have the spray and pray approach: send email blasts to everyone because there is no time to organize, target, and segment your audience.
Benefits of marketing automation:
Save time: marketing automation supports your creative process by allowing you to speed up time-consuming tasks so you can focus on strategising.
Save money: invest wisely and put more time and energy into sales, getting new customers, and allowing your team members to focus on delivering outstanding results.
Scale: while you grow you need more resources to meet new challenges. Automation matches your long-term goals.
Stronger teams: sales and marketing teams will work more efficiently and focus on new challenges.
Why Do I Need a Social Media Strategy?
More than increasing your followers and website traffic, with our Social Media Services we aim to find new followers and subscribers that matter and add value to your business. Following industry best practices, Vidalico social media tactics are designed around your business objectives to help you:
Find new prospects and customers
Spread the word about your product or service
Connect with your audience in relevant places
Promote your business with social ads
Build trust and brand recognition